Every long weekend in May, when I lived in western Canada, I would join my friends on their annual camping trip.
Some of them had giant custom-built 4x4s that were designed to take on almost any terrain. And in the wilder parts of western Alberta, there is some pretty rough terrain, and 4×4 clubs have built trails specifically designed to be passable, but barely passable.
For example, the place we used to camp was so hard to get to, that it was selected as the campsite because the RCMP vehicles couldn't make it there. The muddy rivers were too deep and too fast moving to get their Broncos through. It was literally an un-policed wilderness.
So when you got stuck, it was dangerous.
You had to travel in groups of vehicles for safety and know how to get out if your vehicle got stuck.

Everyone on the Internet is Trying to Tell You When to Post
"Doing what you've been doing is going to get you what you've been getting." ~Seth Godin
I really want to take my game up a notch on Real Estate Marketing, so I've been cramming real estate marketing podcasts and blogs lately that are made by realtors.
Something interesting I heard was this…
"Every realtor is posting the same stuff. NAR (National Association of Realtors) has put out guidelines for social media and those are made for everyone. It's not their fault, but because they have to make them good for everyone, they aren't really good for anyone. Because it makes them all the same. So if you can do things to make yourself stand out, you're winning the game." ~ Greg McDaniel (paraphrased)
He's right.
Think about your business for a minute.
Your customers and potential customers are your audience.
The software programs that run social media sites are choosing the stuff that they think people are most interested in seeing.
Is what you're posting good enough and interesting enough for the software to show it to people?
Do you know if people are seeing your posts?
Let's find out!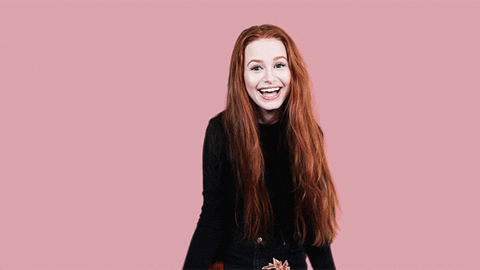 Ask your self these 3 questions.
Have you looked at your "Insights" or Analytics? Your website should have analytics for you to see how many visitors you've had. Most social media platforms have "insights" which you can use to see how many people are looking at and interacting with your posts.
Check out your competitors on social media and see what they are posting, then ask yourself this question. To a person who doesn't know anything about my industry, do my posts make my company stand out from my competitors? If the answer is not "absolutely" then you have work to do.
The most important question is this. If I stopped posting, would anyone care? Would people miss your emails or Facebook posts or Instagram photos if you just didn't do it anymore? If the answer is no, then you need to re-think your strategy.
It's not about how often you post or when you post unless you are trying to reach a mass market — in which case, you should be using "awareness" advertising anyway.
If you post at 3 am, and your customers love your posts, the algorithms on social media sites will show it to them next time they log in any way. It's about building affinity.
How much do people love the things you post? And if the answer is "they don't" then posting 10 times a day or at "peak" hours for engagement that read about on some website or FB group post, isn't going to help you.
You will just be adding to the noise. And there's already too much noise in the world.
Everyone is yelling to everyone else to buy my stuff and trying to use every tactic they can find – but the real magic is in figuring out what you can provide that your audience wants, and then give them those things.
Maybe it's the real estate agent who makes educational videos about their marketing like Oswego Real Estate Group or sharing the newest styles in footwear or interesting ideas about business marketing.
What do your fans love?
When we were out driving 4x4s in the wilderness, if you got stuck, putting more gas on it, just you more stuck faster.
Stop, go out and walk around the truck. Look at what's around you.
Do you need to put a few boards under your tires to get out of the snow and mud? Maybe you need to dig the tire out? Maybe it's time to hook up the winch to a tree or another vehicle and pull it out.
The important thing is not to keep spinning your wheels, because all you're doing is hurting yourself more while wasting your time.