People are already "running" around the Internet screaming that Facebook is murdering their brands. But is the sky really falling?
The truth is "sort of."
Before you lose your head to the Horror that is imaging your website traffic will dry up, let's get a little perspective on the problem.
And let me tell you, Chicken Little, the sky is only falling for those who are not prepared!
updated January 15th, 2018
What is Organic Reach?
Very simply, when you post something on your Business Page on Facebook that you aren't paying for, then it's considered organic.
Reach is how many people your post is shown to.
So Organic Reach is how many people Facebook will show your post to, for free.
Paid Ads, Boosted Posts, or any other paid promotions are not Organic Reach.
When you post on Personal Facebook Account, that does have Organic Reach also, but we're talking about the showing of Business Page posts in this article.
Organic Reach as a percentage, such as the current average of "2.5% organic reach" means when you post something from your Business Page it is only shown to 2.5% of your Page Fans.
I know, it's bad.
And it's not going to get better.
Like I said the other day, "If you're building an organic content strategy for Facebook, that's a great marketing strategy for 2016." This is Just Facebook Trying to Make More Money!
Yes.
However, they took a 4.47% stock price hit — and at that scale, that's a lot of money. So the Zuck was ready to lose short-term stock value to make a long-term bet on improvements to the Facebook feed for the people who use it most.
The other factor is that Facebook has an inventory problem, and dropping brands from the main newsfeed solves that problem.
This leads to the next section that I'm sure you're already asking yourself…
What is Facebook Inventory?
There is a maximum number of posts someone can see on Facebook if you stare at it and scroll all day long. But most people don't do that.
Most people who use Facebook regularly, scroll through it and see what's new.
If they are bored, maybe they will scroll more than usual.
Maybe they are on a bus or a train, they are waiting in line at the bank, or "dropping the kids off at the pool," if you get what I'm saying…
Facebook knows… how long the average user will look at Facebook.

Facebook knows… how many ads it can show you before you get too upset that there are too many ads.

Facebook knows… that you like seeing things from your friends and family more than the average brand post.
The number of posts Facebook can show you in that time period is Facebook Post Inventory.
The number of ads Facebook can show you in that time period before they've shown you "too many" is Facebook Ad Inventory.
It's All About Engagement
According to an interview with Facebook vice president of the newsfeed, Adam Mosseri, this is not a "tweak" but a major change. He said it will profoundly impact certain types of content, especially posts from brand/publisher pages and video.
He said in the interview, the newsfeed change is aimed at valuing "meaningful social interactions."
While a vague term, Mosseri and other Facebook representatives have made clear that the most meaningful social interactions on Facebook are real conversations between users and people in their network.
If it's the kind of content that would generate a lively discussion among you and your friends at the office watercooler, then it's the content Facebook wants to emphasize in your newsfeed… well, if people didn't all work from home half the time and offices still had people chat around water coolers instead of taking "bathroom breaks" to use their phones, but I digress.
(source: Mark Traphagen on Medium)
Why Did Facebook Make This Decision?
While you may be imaging the devastation of losing all your website traffic from Facebook, but fear not!
We will soon reveal the plan to get your more traffic than you had already.
The truth is that Organic Reach has been dropping for years, and at this point, you probably get a lot fewer visitors than you think from Facebook.
But there is one truth Mark Z. is dealing with.
People on Facebook are seeing too many posts they aren't interested in.
The ads + posts from 65 Million Facebook Business Pages are cluttering up the feed with things that most people don't really care about.
Facebook has 3 choices:
Lose Users – People leaving their platform because of too much commercial content.
Lose Ad Revenue – Take Ads out of the main newsfeed.
Lower/Remove Organic Brand Posts – Stop showing your business posts to people for free.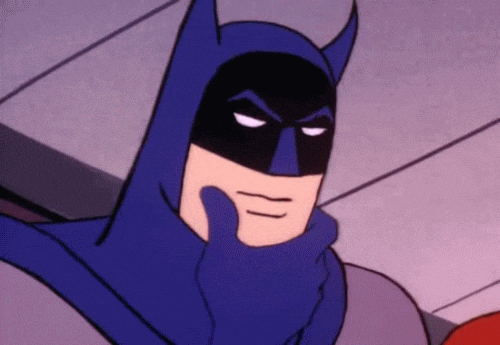 I'm sure it was a tough decision around the boardroom.
Lose their product, lose their Income, or stop sharing stuff for free.
And remember, when you are using Facebook, you're the product, not the customer.
Facebook makes money from you viewing ads.
That's the whole business model.
Just like TV, Radio, newspapers, magazines…
Get people's eyeballs on your platform and then sell ads.
Facebook knows there are 65 Million Brands on their platform, but only 5 Million advertisers. That's not chicken-feed if you get a few million more to pay you.
The Explore Feed or Discover Feed
…or what they end up calling it.  Explore Feed so far seems to be the winner.
This will be where all content that is not from friends & family, groups you are in, or paid ads will end up.
It's already on your Facebook page, and it's been there for a while…
https://www.facebook.com/explore/
This is where you "discover" content from other pages Facebook thinks you would find interesting… and this is where brands will be fighting over the top spots to get "organic reach," which is basically going to be millions of brands fighting over piles of crumbs.
When this idea was tested by Facebook in other countries brands were reporting losing up to 95% of their referral traffic to their websites from Facebook.
Unless your Facebook Affinity with your Page Fans is really good, I'm estimating that you're going to see nearly a 100% drop in engagement to your branded content.
But all is not lost…
What Can I Do About It?
When it comes to organic reach, not much.
You have to have top-notch content competing with the best brands and media companies in the world to get any organic reach by the end of 2018.
Most small to medium-sized businesses do not have the time, resources, or creative talent for an endeavor like that.
So what's a brand or business to do?
5 Things You Can Do To Avoid Facebook-Disaster
Add a "Group" to your business page and start encouraging your fans to get involved in the group while you can still reach them. A group is also a shift in strategy. A page is more like talking to people, and in a group, you want your fans to talk to each other and then insert yourself into that conversation where it is appropriate. It's community management, not content management.
Learn how to best run Facebook Ads. I'm not just talking about boosting some posts here. I'm talking about a paid advertising strategy. If you don't know how to do that, or don't want to do that, or don't have a marketing department who handles that, a digital agency like Hook SEO, can manage your Facebook Advertising Campaigns.
Instagram is booming and organic reach is still between 50% and 100%. You can advertise on Instagram through Facebook's Ad Manager also.
LinkedIn is really picking up steam, especially for B2B – If you're selling to businesses, you should be selling there soon.
Pinterest is a lovely image-based search engine that everyone seems to look for ideas on for things like painting their bathroom or DIY projects, but for some reason, people aren't really using it to promote their businesses nearly as much as other platforms. There is an opportunity here and it can help your SEO too!
There you have it, folks. A few easy ways to live through the Facebook armageddon and the end of organic reach on the platform.
(If you have a marketing budget over a few thousand a month, you should read below for more strategies.)
I know you have a lot to think about and I hope this helped keep you informed and resting easier that you have some options.
If you want information like this every week, join our email club.
Facebook Organic Reach is DEAD but I have a plan.
Click To Tweet
I Need More Help for My Company or Marketing Department
Are looking for someone to discuss the available options your company or marketing team has to better use your time and money?
Are you interested in advanced strategies like Influencer Marketing Campaigns, Advanced Sales Funnels, or Marketing Segmentation?
Contact Hook SEO and we'll set up a meeting to help you get a plan in place to move forward.